A content management system is an online tool that makes it easy to create, manage, publish and archive information in a collaborative environment. Using this tool, one can handle almost any type of web document including text, videos, audio files and images. It comes in many sizes ranging from large enterprise software built by companies like IBM to small systems that are customized to meet the needs of small businesses.
Any CMS can be divided into four sections and they are creation, management, publishing and archival. The creation of content is done through a web authoring tool that works similar to a text editor. The content creator can write new content, update existing content or even add links to the page – all without knowing HTML. This tool makes it that easy for those who are new to the web world. The next part is content management and this is where the CMS is most useful. All the information is stored in a central repository system and as the creator makes changes to it, the pages are stored as newer versions. This makes it easy for the author to go back to the previous versions.
Content Management System makes publishing a breeze. Whether the content has to be posted to a website, intranet or to multiple sites, it can be done with little effort. Moreover, the appearance of the content on different sites can be customized and this makes CMS a vital tool for managing content across different websites. Lastly, CMS helps to effectively archive the past content so that the author or anyone in the organization can retrieve it quickly for past reference.
Why is CMS so popular among businesses today? The answer is simple. It makes it possible for companies to handle vast amounts of content with relative ease. It also enhances communication between co-workers and increases accountability among employees. Moreover, it is an effective way to manage work flow in a collaborative environment without compromising on the security. In short, CMS is a must for every business that is looking to handle moderate to large volumes of information.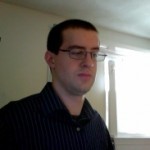 Written by Dan Entrikin